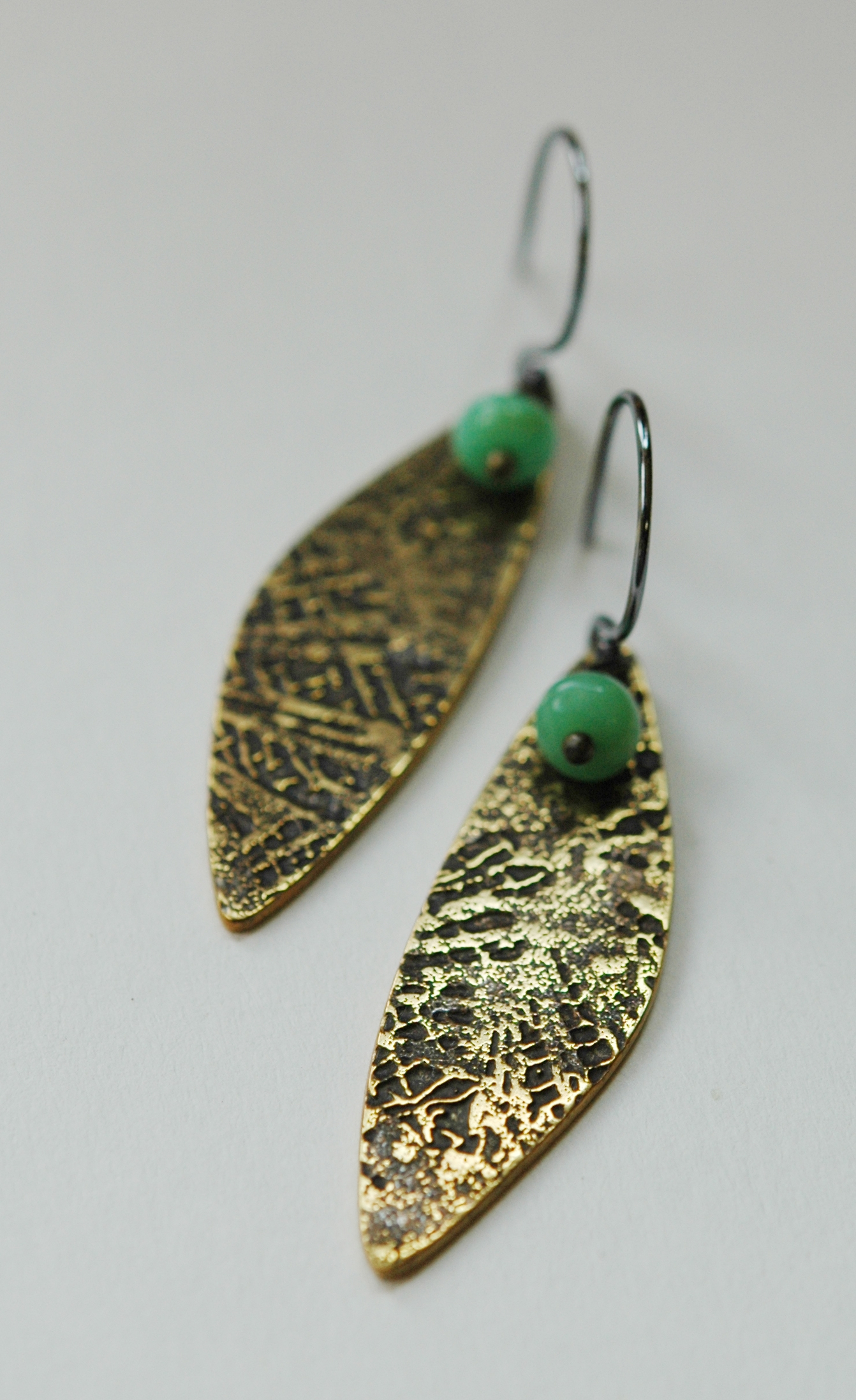 Last week as I ventured around Etsy looking for amazing patinated metal clay pieces I stumbled across the work of Tammi Sloan from the shop
My Brown Wren
. I first fell in love with some lovely textured pieces she made with metal clay, then discovered her etched pieces. To my surprise, these pieces were etched not with harsh chemicals, but salt water using a very unusual and green technique. This chemical free tutorial teaches you how to use a cellphone charger, salt water, rubber stamps, and solvent-based ink pads to create lovely etches without the chemicals. The tutorial is $9.99 and can be purchased
HERE
. You can also find her Press 'n Peel transfer tutorial
HERE
.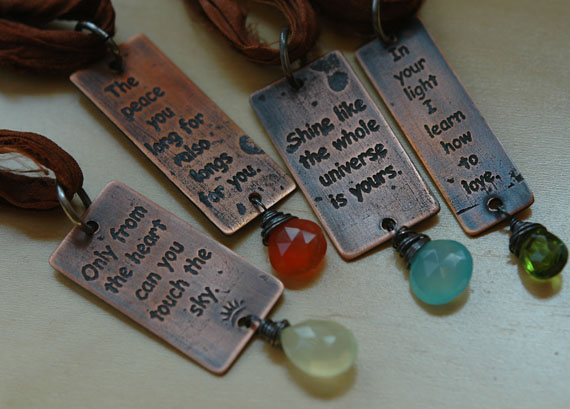 Here's Tammi's bio.
Creating art is a part of my genetic makeup, having grown up in a family of artsy people. After dabbling in many creative endeavors over the course of my lifetime, I find myself totally immersed in jewelry design. I've honed my skills taking classes and workshops from several respected artists in the field, such as Nancy Megan Corwin, Carol Babineau, Mary Chuduk, Gail Nelson and Patrik Kusek. In 2010, I became a certified PMC artist/instructor. Today, I am exploring metalsmithing, etching and enamels, and combined with my work in PMC. In addition to creating art I also offer classes in jewelry making. For more info, please visit my website:
My Brown Wren
.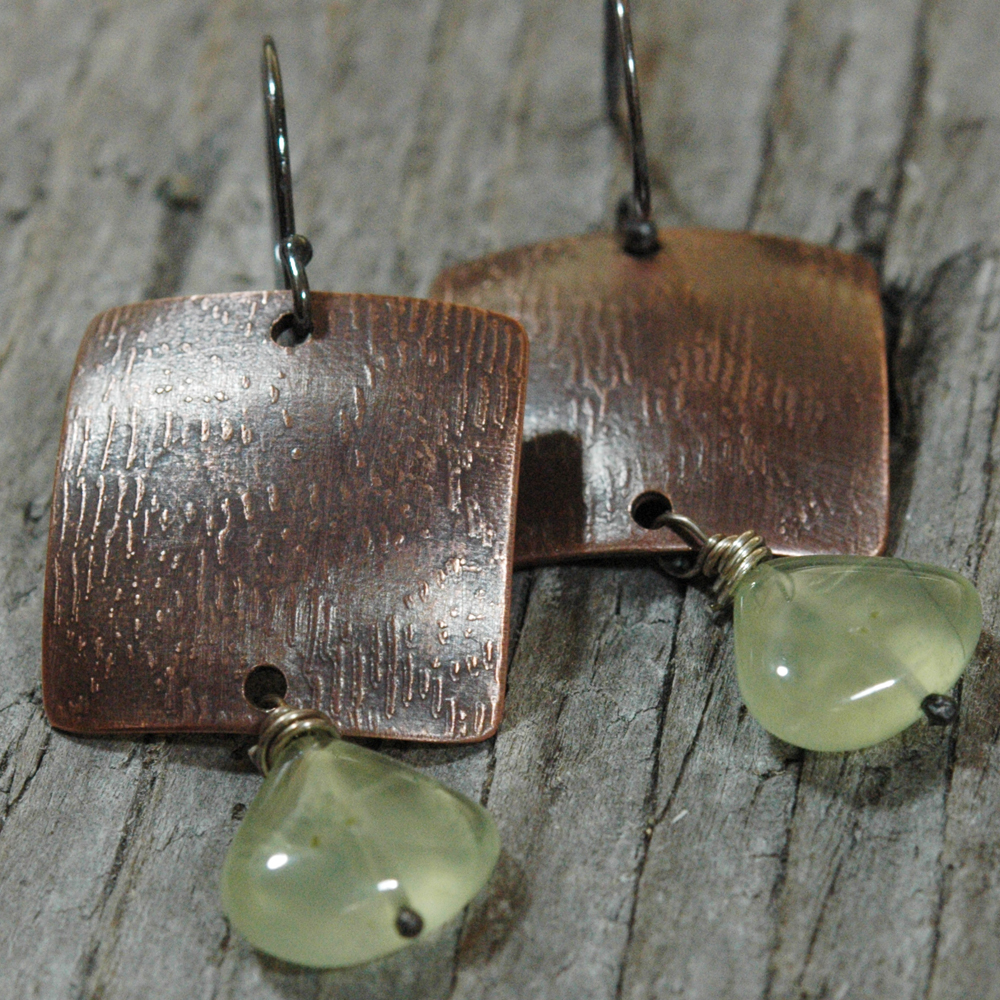 I have two little ones running around here, so having this process available to me without the need for dangerous will be worth the investment. Check out Tammi's
website
and
shop
for more information and inspiration.
*Update: I purchased this item and reviewed the PDF. I have not tried to set everything up yet (I will let you know when I do), but the tutorial is very informative and easy to understand. I look forward to getting all the items and working on my own etched jewelry.