I have been researching packaging for my Native Bloom line, and I have quite a collection on my Pinterest
Perfect Packaging
board. I thought I might sort them into groups and share them, along with a few links so you can try to make some of your own.
I figured I would start out with one of my most favorite simple combinations - kraft boxes with black and white details. Here's a perfect package from
Grain
- the boxes for their
Electric Love rings
.
These packages
by Jessica Rosenkrantz of
Nervous System
are just right I love the simple, clean look of the nervous system logo on these kraft boxes. Try these on your own with
these boxes
from Rio Grande ($26 - $45 per 100, depending on size) and any one of these
custom stamps
from Etsy. Or you could get them printed on with a service like
Hot Foil Stamping
($45 for reusable plate, plus $40 for 200 items). You could also try my
silk screen tutorial
and print your own.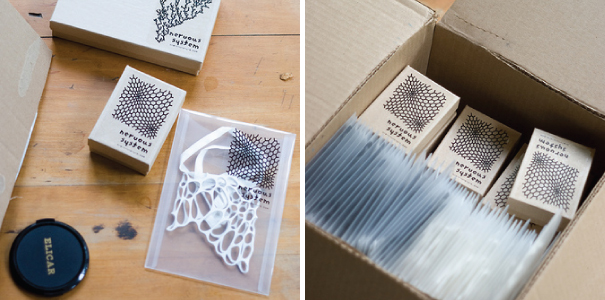 How about
this listing
from the Etsy shop
Somerset Market
? The cut out lets the texture and color of the product shine through. And the baker's twine is the perfect touch!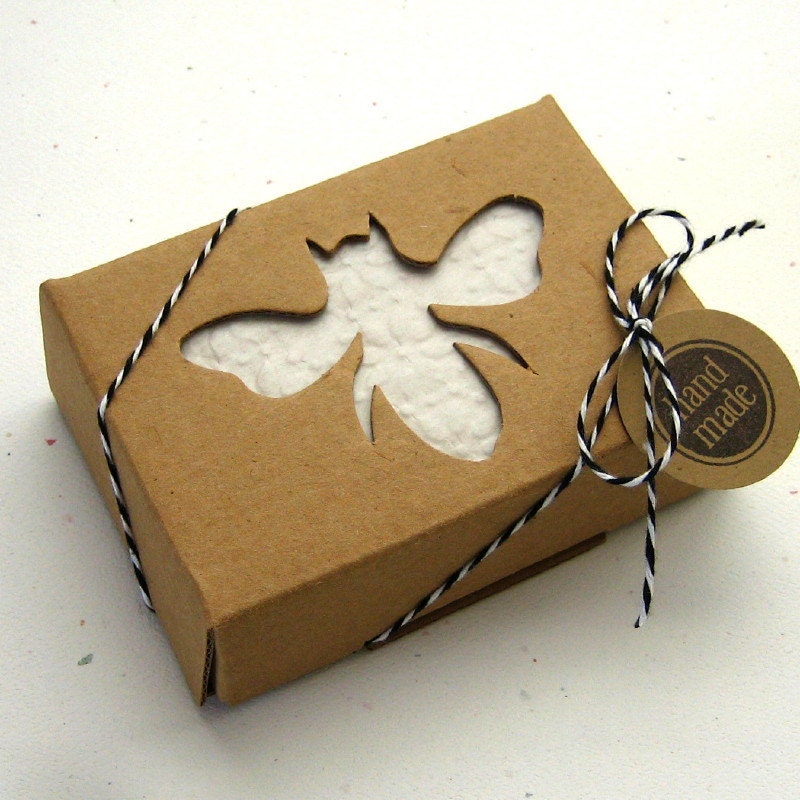 I love this idea from
Yours is the Earth
. Just dress up a plain kraft box (like one of
these
) with a handmade sign and some
washi tape
in your choice of colors. I am quite fond of black and white myself.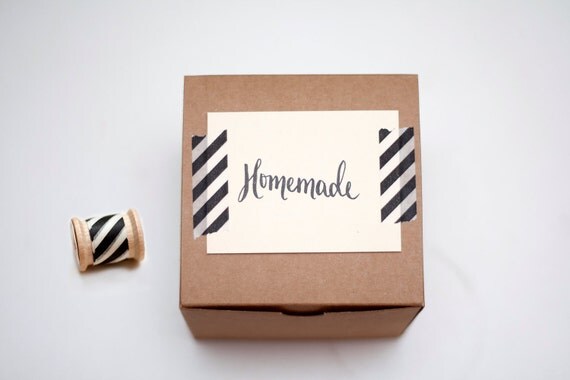 Wouldn't those look lovely with these
calligraphy labels
from
Rad & Happy
? I am totally in love with them! They are available as an instant digital download for only $6 for the set of three labels (
"thanks for your order," "handmade just for you," and "made with love"). Here's a picture of the originals she used to create the digital images.